The Society for Oncology Massage honors individuals and organizations that provide or support excellence in the field of oncology massage. Awards are presented at the Oncology Massage Healing Summit.
Please refer to the nomination criteria for each award.
Nominations for the 2023 Irene Smith Palliative & Hospice Care Award are now open. 
The Irene Smith Palliative & Hospice Care Award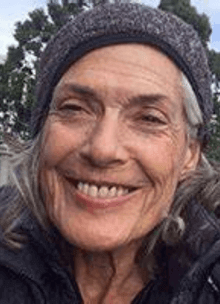 Irene Smith was a pioneer in palliative and hospice massage. Workshops with the foremost expert on death and dying, Elisabeth Kübler-Ross inspired her to begin offering massage through Hospice of San Francisco. When AIDS hit, she began going room-to-room on Ward 5B, the AIDS Ward of San Francisco General Hospital. Years later, Irene was the first person inducted into the National AIDS Memorial Grove for AIDS service.  
After establishing massage programs for people living with AIDS worldwide through her organization, Service through Touch, Irene founded Everflowing and taught mindful touch as an integral component to end of life care. Untold numbers of people worldwide have died feeling loved thanks to her book, "Massage in Hospice Care, An Everflowing Approach," videos, workshops, and personal example
Irene is best known for teaching touch as a way of honoring the sacredness of life. Before her passing, Irene conveyed her immense gratitude to the community for all the years of support and service, sharing the following message on her Facebook page on March 10, 2021:
"Dear beloved friends … so many thoughts with me, however the primary thought is about the love and kindness you have shown me through this time of great suffering. I'm held and soothed with your acts of kindness and cradled in your love. Although I cannot respond to you each [individually] my hope is that you find yourself with this community message. Words escape me but the feeling is that of being lifted out of the darkness into the light on the wing of angels of which each of you are a feather. I would not change one moment of my life for it has brought me to this moment of being so deeply cared for and loved. With all of my heart forever, Irene."
The Irene Smith Palliative Care Award was established in 2021 by the Society for Oncology Massage. It is a reminder of her truly great legacy. The award is presented in recognition of an individual or team effort to advance and improve the quality of palliative and end-of-life care through touch and massage.
Click Here for Nomination Criteria.
*The Irene Smith Palliative Care Award Nomination Period has ended. We will announce the recipient and all honorable mentions at the Summit.
The S4OM Lifetime Achievement Award
The S4OM Lifetime Achievement Award recognizes significant and exceptional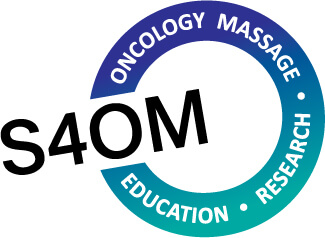 contributions in advancing the Oncology Massage care movement.
The Award is bestowed by the Board of Directors of S4OM occasionally when merited, to an individual or organization that has through their actions, made a significant and exceptional contribution to advance the field of Oncology Massage. Nominees for this award are selected by the Board of Directors of S4OM.
Click Here for Nomination Criteria (pending).
Volunteer Recognition
The Scoiety for Oncology Massage recognizes, celebrates, and honors those who volunteer their time, skills, and energy to support and promote the organization and its members. As a small non-profit the Society for Oncology Massage would simply be unable to function without these volunteers.
We will formally express our gratitude to our volunteers during the 2023 Oncology Massage Healing Summit.