Updates on current media related to oncology massage.
Can Complementary Therapies Ease Cancer Treatment Symptoms? What the Science Says
Time magazine article: 04.22.2022 by Elizabeth Millard
Standing at the precipice of cancer treatment can be terrifying. Complementary therapies may help you navigate forward, especially since they provide a much-needed sense of control.
Read more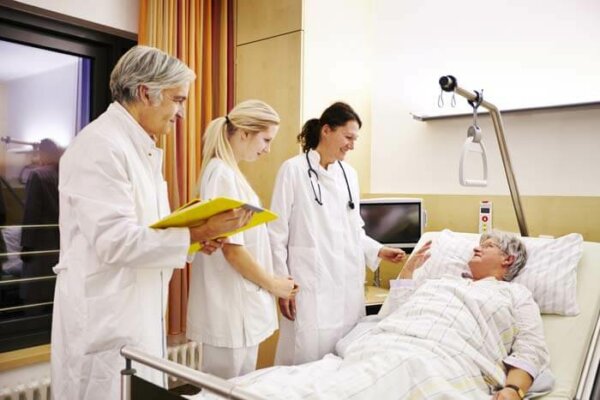 Medical Massage, Take your Touch to the Hospital
Massage Magazine 12.01.2019 by Karen Armstrong BCTMB
Postgraduate training after massage school is critical to provide services safely and effectively in a hospital setting—and as the demand for medical massage grows, hospitals are responding by creating specialized training for massage therapists. Such programs educate massage therapists in a variety of areas, including CAM research, working on a medical team, and how to properly handle frail patients who would not typically be encountered in a private practice setting.
Read more
Massage Therapy for People with Cancer
VeryWell Health 01.24.2020 by Lynn Eldridge MD
Many cancer centers are now offering massage therapy as a complementary treatment for cancer. In this sense, massage is not used as a treatment for cancer, per se—such as chemotherapy or surgery would be—but as a method of helping with the symptoms of cancer and the side effects of treatment. The research is young, but massage therapy may help with pain, cancer-related fatigue, anxiety, and quality of life, and meets evidence-based guidelines for aiding in the relief of depression and mood disorders in women with breast cancer. Massage may also play a role in the prevention of neuropathic pain related to chemotherapy drugs such as Taxol.
Read more
Oncology Massage Goes Mainstream
Medical Republic 07.22.2021 by Neena Bhandari
This is a beautiful article that cites our colleague in Australia, Eleanor Oyston. The author does a nice job of explaining the difference between regular massage and oncology massage. In one place she cites Society for Integrative Oncology as the organization that created the standards for training oncology massage therapists, but I think she meant Society for Oncology Massage.
Read more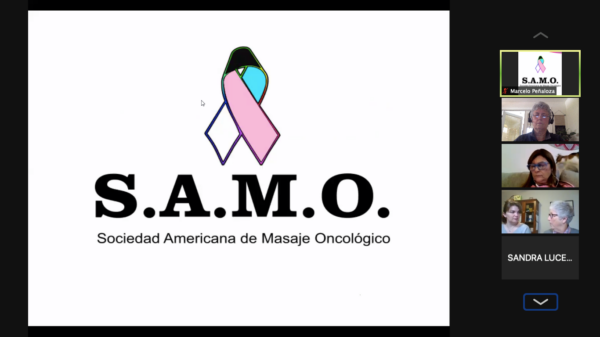 Interview with Eleanor Oyston & Gayle MacDonald - Argentina
Summary by Gayle MacDonald:
I was part of panel with Eleanor Oyston and Monica Moreno (Oncology Massage Global—Australia based) for their oncology massage therapists, doctors, nurses, and physios in Argentina. Am so sad not to be fluent in Spanish. In my next life I'll speak at least 3 languages!
Eleanor and I had a great time in Australia 13 years ago. What great friends I've made through oncology massage.
Watch the interview now