Updates on current media related to oncology massage.
Oncology Massage Goes Mainstream
This is a beautiful article that cites our colleague in Australia, Eleanor Oyston. The author does a nice job of explaining the difference between regular massage and oncology massage. In one place she cites Society for Integrative Oncology as the organization that created the standards for training oncology massage therapists, but I think she meant Society for Oncology Massage.
Read more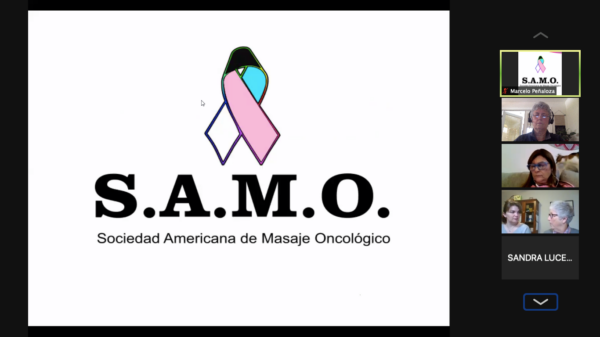 Interview with Eleanor Oyston & Gayle MacDonald - Argentina
Gayle MacDonald:
I was part of panel with Eleanor Oyston and Monica Moreno (Oncology Massage Global—Australia based) for their oncology massage therapists, doctors, nurses, and physios in Argentina. Am so sad not to be fluent in Spanish. In my next life I'll speak at least 3 languages!
Eleanor and I had a great time in Australia 13 years ago. What great friends I've made through oncology massage.
Watch the interview now