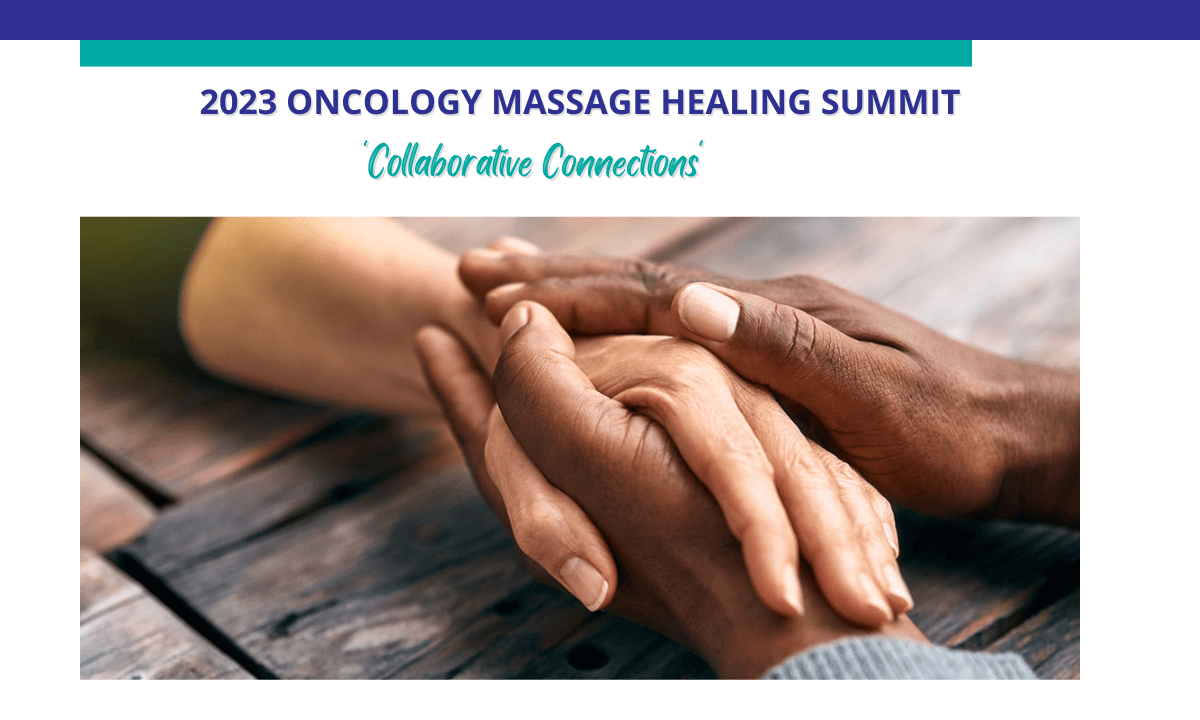 April 21-23, 2023
2023 Oncology Massage Healing Summit
The 7th Oncology Massage Healing Summit was an amazing celebration of connection and collaboration. Our next Summit will be in 2026, we hope to see you there!
2023 Summit Review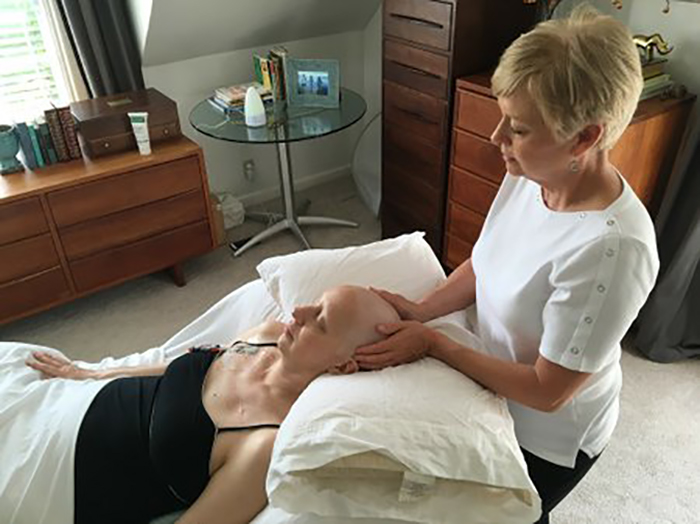 Society for Oncology Massage
Oncology Massage as Part of Cancer Care
Oncology Massage is not a technique. It is a comprehensive approach that involves thorough assessment and adjustments made by the massage therapist to standard massage modalities.
Support the Society for Oncology Massage
You can make a difference.
~ VOLUNTEER ~ PARTNER ~ SPONSOR ~ FINANCIALLY SUPPORT ~ FUNDRAISE
Learn More
"All through my diagnosis and treatment, the only time someone touched me and it didn't hurt was on the massage table. It was like an oasis in the desert."
"As soon as I had a surgery date, I started going in tighter and tighter circles. [Massage] was a big help in being relaxed, but ready when the day came."
"[Massage] was a great way to get through the stress of chemotherapy."
"We scheduled a massage a day or two before each chemo. That way my mind and body were looking forward to the massage, not to the chemo."
"I not only felt relief from the taxing effects of chemo and the debilitating muscle/bone ache, I ended up feeling an overwhelming sense of peace."
You beat cancer by how you live, why you live, and in the manner in which you live.
Society for Oncology Massage
Quick Links