Collaborative Connections Podcast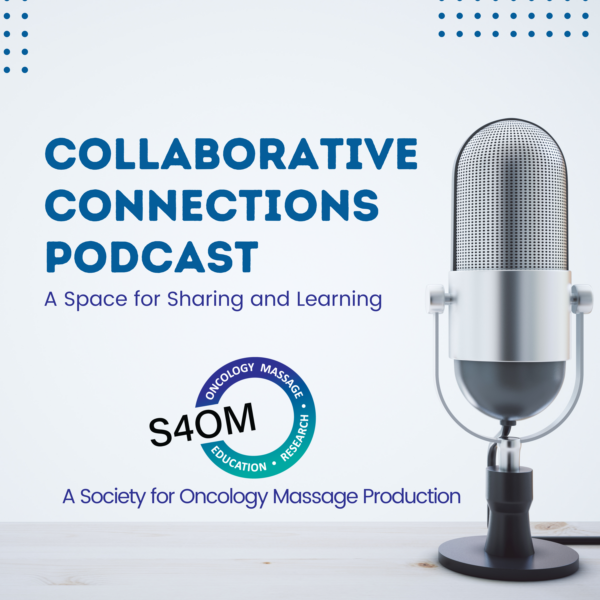 Collaborative Connections Podcast
Collaborative Connections is a podcast about people living with a cancer diagnosis and how and where massage therapy intersects with them. It's also about the Society for Oncology Massage and how we can support those people supporting others.
We will be joined by experienced, compassionate guests who are actively participating or are interested in oncology massage.
We will have deep, insightful conversations about topics like research, education, treatment updates, S4OM support programs, oncology aesthetics, lymphedema, and much much more.
You'll come away better informed and with a passionate desire to develop stronger and broader collaborative connections.
Click here to listen on  your favorite podcast player
Click to listen to the Trailer