Our Professional Alliances
Consistent with our mission, S4OM values establishing mutually beneficial partnerships to advance the oncology massage profession and to support the clients and therapists it serves. Through our partnership program, S4OM collaborates with nonprofit and for-profit organizations to achieve its vision. For more information email [email protected].
S4OM

Partners Program
Featured Partner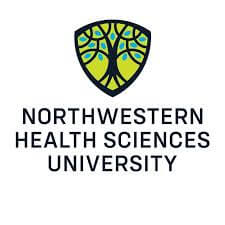 We are honored to have Northwestern Health Sciences University (NWHSU) be our first featured affiliate partner.
Northwestern Health Sciences University advances innovative models of integrative care to lead people to live happier, healthier lives. Whether you're a student considering a career in health sciences, a practitioner looking to enhance your skills, or an individual seeking care at one of our multidisciplinary clinics, Northwestern Health Sciences University welcomes you to experience our community of healers. Our goal is to transform health care through patient-centered, evidence-based, care that optimizes health and well-being.
Since 2010 NWHSU has co-hosted the Oncology Massage Healing Summit with S4OM. This year they partnered with S4OM in our firs Virtual Summit.
S4OM has Professional Alliances with the following organizations.