Our Professional Alliances
Consistent with our mission, S4OM values establishing mutually beneficial partnerships to advance the oncology massage profession and to support the clients and therapists it serves. Through our partnership program, S4OM collaborates with nonprofit and for-profit organizations to achieve its vision. For more information email [email protected].
S4OM has Professional Alliances with the following organizations.
Alliance for Massage Therapy Education (AFMTE)
AFMTE serves as an independent voice, advocate, and resource for the massage therapy and bodywork education community.
Learn More
American Massage Therapy Association (AMTA)
AMTA is the largest nonprofit, professional association serving massage therapists, massage students and massage schools.
Learn more
Associated Bodywork and Massage Professionals (ABMP)
ABMP goes above and beyond to help our members succeed, bringing you the insurance you need, the free CE you want, and the personalized benefits and service you deserve.
Learn more
Carpe Diem CBD
Carpe Diem CBD is a health and wellness brand offering unique seed-to-shelf products to enrich the mind and body so you can seize the day and live naturally, holistically, and purposefully in complete wellness.
Our products are made for one reason: to provide the purest, safest natural healing with the power of CBD. All our products are crafted with the highest quality clean ingredients, are always vegan, gluten- and allergen-free, and third-party tested through all stages of development: from harvest to extraction to final product.
Learn more
Massage Therapy Foundation (MTF)
MTF provides support to the massage therapy profession. MTF has provided over $1 million in research grants studying the science behind therapeutic massage. MTF founded and publishes an open-access, peer-reviewed scientific journal and provides many educational resources for massage therapists, educators, and students. MTF provides community service grants to populations in need of therapeutic massage who would otherwise lack access.
Learn more
Northwestern Health Sciences University (NWHSU)
NWHSU is a mission- and vision-driven university, preparing the next generation of healthcare professionals to not only deliver, but also advance health care.
Learn more
Wellness for Cancer
Wellness for Cancer is a 501 c(3) charity created to facilitate self-care and better lifestyle choices for individuals who have been touched by cancer. The charity also trains spas and wellness centers on how to provide personalized wellness services to individuals touched by cancer, recognizing the need for wellness for everyone.
Learn more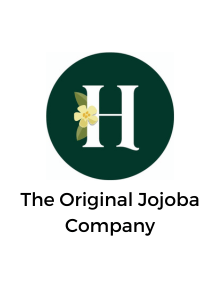 The Original Jojoba Company
Since 1994 The Original Jojoba Company has specialized in producing the highest quality pure jojoba on the market.
Offering S4OM members a 10% discount coupon code to use on any purchase of our HobaCare Jojoba through our website at HobaCare.com
Free HobaCare Jojoba samples offered to S4OM educators to use and give to students during their courses.
Learn more