The ripples created by a cancer diagnosis extend to partners, children, family members, and friends.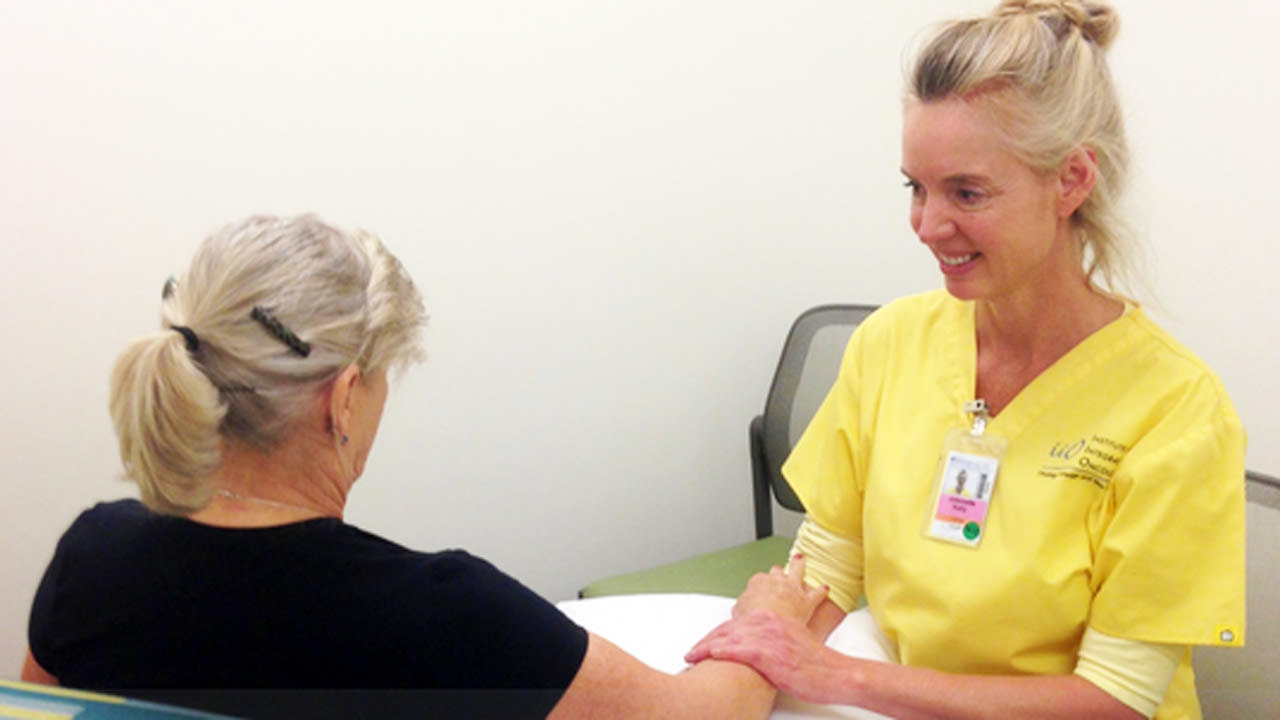 You may not think of yourself as a caregiver, because, after all, you are doing something that feels natural: you are simply caring for someone you love.
There are many wonderful programs and services available to support caregivers. Massage is a highly beneficial one. Stress, fatigue, and insomnia are part of the reality of caregiving. Receiving massage from a skilled, compassionate professional brings a sense of emotional and physical wellbeing, tranquility, and peace.
Often caregivers take on the role of resource navigator. Our Resource Page is a valuable tool offering patients and caregivers access to:
Our Preferred Practitioner Directory – a resource to locate skilled, oncology-informed massage therapists around the US and internationally
Current Research on the benefits of oncology massage
Cancer Resources for patients and caregivers
Touch is the most prominent language in the caregiving relationship. Every act of caregiving involves touch. It is an action that validates life and gives hope to both the giver and the receiver. The healing of touch is reciprocal.

Irene Smith