Panel Moderator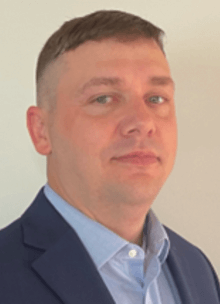 Charles "Charlie" Noel live in the Nashville, Tennessee area. Charlie joined the Marine Corps in 2001 at the age of 17 where he served in the infantry. During this time, he completed two tours in Iraq before being honorably discharged in 2005.
After leaving the Marines, he pursued an education at East Tennessee State University, earning a bachelor's degree in Criminal Justice. During this time, he began a journey of mentoring foster children. This is where he developed a passion for working in the social service field. Due to the passion that he developed in the social service field led him to earn a Master's in Social Work. Also, he is pursuing a doctorate in philosophy in social work with a concentration on leadership and is pending his dissertation. He started to work with children and families. After years of working in this field, he became the VP of the company, but has always wanted to work with Military and Veterans.
Charlie began a new journey in 2013 by joining the Tennessee National Guard as a Behavioral Health Officer. In 2016, he accepted a position working in Mental Health at the Department of Veteran Affairs. Since this time, Charlie became the Chief for the Whole Health System of Care and served as the Veteran Integration System Network Executive Sponsor for 5 VHA hospital systems implementing the Whole Health Philosophy throughout these systems. Currently, Charlie strives to transform the VA system through how the system provides healthcare. Charlie expanded his knowledge during this time by graduating from Duke's Leadership Program in Integrative Medicine that partnered with Duke's Fuqua School of Business to provide graduates with a robust opportunity to lead the healthcare transformation. Charlie is currently working as the Executive Director and Chair for Integrative Care with Northwestern Health Sciences University. Charlie strives to make a difference by moving the system from a "find it fix it" mentality and implementing a holistic approach to care throughout the system. Even though the transformation can be challenging, Charlie finds the process to be a rewarding opportunity. He is elated to be a part of the transformation journey. Part of this cultural shift is implementing an integrative health model throughout the Veteran Health System and America.
Course:
Friday, 4/21/23 1:30 – 3:00 PM
Panel : Perspectives on and the Implementation of Integrative Care
Panelists: Liza Dion, Mary Jewison, and Jennifer Salness
Charlie will moderate the panel discussion on the movement toward integrative care models and how it will require collaborative leadership from many stakeholders in healthcare. The discussion will provide tangible steps toward an attainable model that narrows health disparities and creates access to health across all populations.