Summit Panelist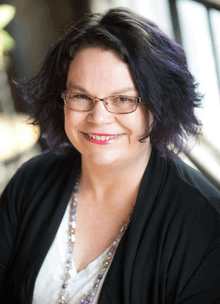 Jennifer Salness is a Stage 4 Metastasized Melanoma Patient. She has experienced Melanoma, skin cancer, since 2018 and it has metastasized twice into lymph nodes and the colon. Her fear of the medical system prevented her from taking care of a spot on her skin for many years and she was diagnosed at Stage 3C. She has navigated the ins and outs of the medical system with grace and appreciation through hundreds of appointments, consults, surgeries, procedures, and 2.5 years of Immunotherapy treatment. She complemented her treatments with oncology massage, acupuncture, energy healing, and other mind-body practices to support the rollercoaster.
Course:
Friday, 4/21/23 1:30 – 3:00 PM
Panel: Perspectives on and the Implementation of Integrative Care
Panel Moderator: Charlie Noel     Co-Panelists: Liza Dion and Mary Jewison
As more hospitals and cancer treatment centers begin to offer in- and outpatient massage therapy programs, there is a growing need for massage therapists who understand the environment and are suitably prepared to interact with patients, clinical staff and hospital administrators. A challenge we must meet as an industry is providing properly trained therapists who are able to start up and successfully manage these patient massage programs. This presentation provides an inside look at the daily life of a massage therapist working in an outpatient infusion treatment center. Join in to get insights and ideas on program structure, and implementation strategies from concept to launch.